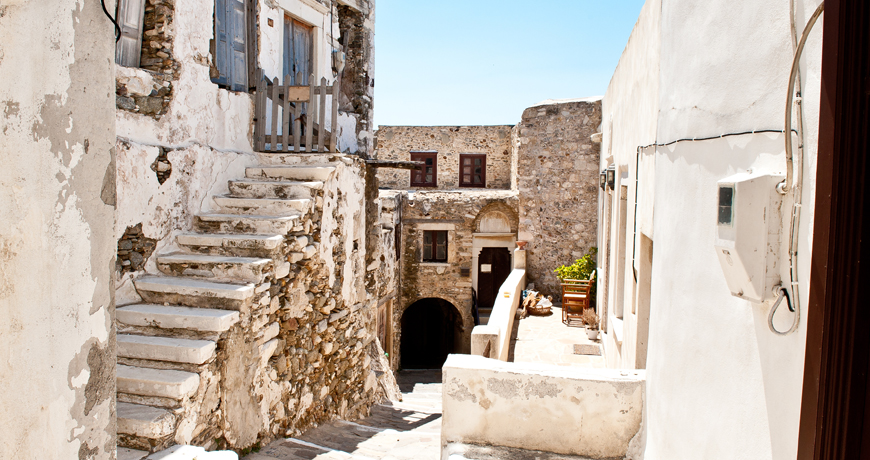 Seven Suites is a brand new luxury complex built at the edge of the traditional settlement of Glinado village. It is expanded in different levels which provide uninterrupted view. Its unique minimalistic decoration and its fantastic view combined with the tranquility of the landscape make your stay a real pleasure.
It comprises of 1 junior suite and 1 luxury holiday house which consists of individual units. They are all decorated according to the Cycladic style. They feature spacious bathrooms, living rooms, kitchen, refrigerator, safe box, A/C and terrace. The bathrooms are equipped with bathrobes, slippers and toiletries.
Seven Suites is ideal for those who wish to spend their holiday in a calm and relaxing environment. It is located 5 klm away from Naxos town , from the port and the airport. It is 5 klm away from the famous beaches of Ag. Prokopios and Agia Anna.
Our friendly staff can provide information about the area, the interesting points, the activities and the excursions available as well as information about renting bicycles, motorcycles and cars.
We provide free arrival transfer. There is also free Wi-Fi and private parking available in our premises.
We are looking forward welcoming you to our Seven Suites at the island for which the famous author Kazantzakis quotes:
"This island was such a blessing; tranquility, innocent faces, melons by the pile, the peaches, the figs, the calm sea. I would gaze at the people, never did these folks get a fright from a quake or a Turk, their eyes had nothing fiery about them. Freedom here had quenched the thirst for freedom, and the happiness of life spread wide like sleeping water. If it ever was disturbed, it never became turbulent. Security was the first gift I sensed while wandering about Naxos …"